The Sita Sings the Blues soundtrack CD is now available!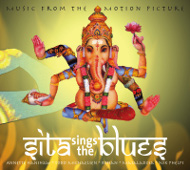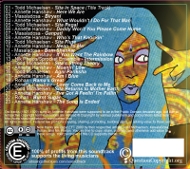 Click to purchase
All profits go to the musicians who composed and performed the original music for the film.
By agreement with the musicians, profits are divided according to the amount of music each provided.
Please note that profits are divided among the living musicians. The Annette Hanshaw songs recorded in the 1920s are also included on the CD, but both Hanshaw and the composers are no longer alive. Unfortunately, due to retroactive copyright term extensions, those compositions are still restricted, so to include them on the CD we must pay royalties to the songs' present-day corporate "owners". We regret that this reduces the profits available for living musicians.
If you liked the music and want to support the musicians further, you can donate to them below. Donations are apportioned the same way as profits from the CD:
(If you cannot use Google Checkout, you may donate by other means here, but

please remember to mark your donation

as being "for the Sita Sings the Blues musicians".)
Donations go straight to the musicians themselves, and are therefore not tax-deductible even though they are processed by the 501(c)3 non-profit QuestionCopyright.org. Question Copyright receives a small quarterly fee for administrative overhead, but does not take a percentage.

Note that Google Checkout sometimes has problems with donations over $1,000, so if you'd like to give that generously, just divide the amount across multiple donations.